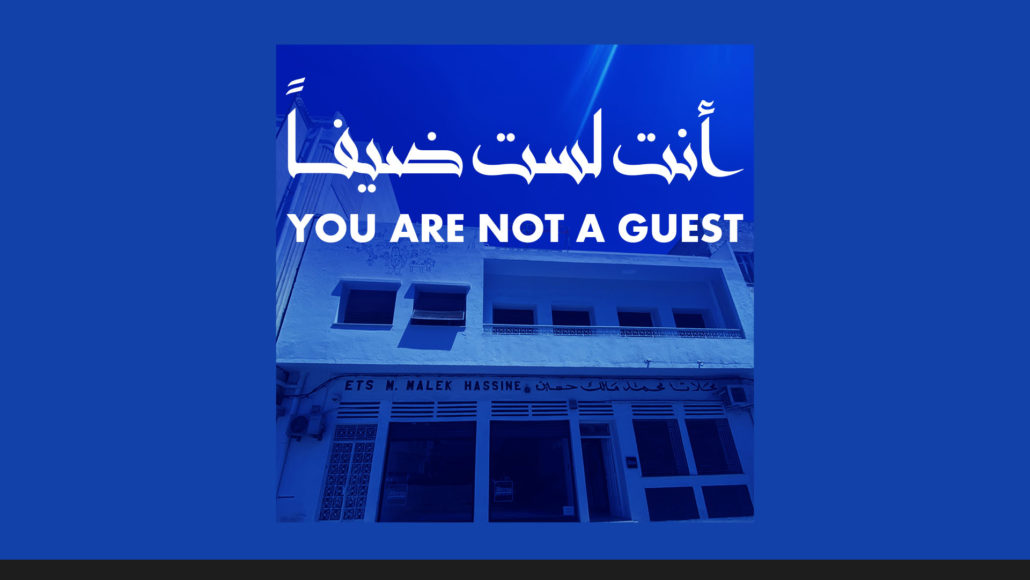 From 17 to 28 april, 2023 at Elbirou Art Gallery
Opening on Monday 17 April, 8.30pm
The project's title borrows from the Arabic saying: "you are not a guest" that a host uses to comfort a guest; it's an invitation to feel as a part of the family that resembles the European saying "feel like at Home". The essence of hospitality is giving, taking care of your guests, getting together and showing solidarity; The host offers the guest a (home) where they can communicate, understand each other and get together.
Is hospitality a social way to support each other? Isn't the host of today might be the guest of tomorrow? At a time when the world is suffering from the post-pandemic, facing an economic crisis, inflation, climate change, conflict and wars. How do cultural workers resist discrimination, injustice, climate change and other crises? Can we work for peace and reconciliation to continue living together and learning from each other?
The project invites seven artists to reflect upon the concept of hospitality as a way to meet and understand different cultures.
Invited artists:
Isabel Lofgren/Sweden-Brazil
Katarina Eismann/Sweden
Muhammad Ali/Sweden-Syria
Najah Zarbout/Tunisia
Nisrine Boukhari/Austria-Syria
Per Huttner/Sweden
Selim Ben Cheikh/Tunisia
Curated by Abir Boukhari
The project produced as a Collaboration by Elbirou and AllArtNow
Supported by Kulturrådet – Konstnärsnämnden