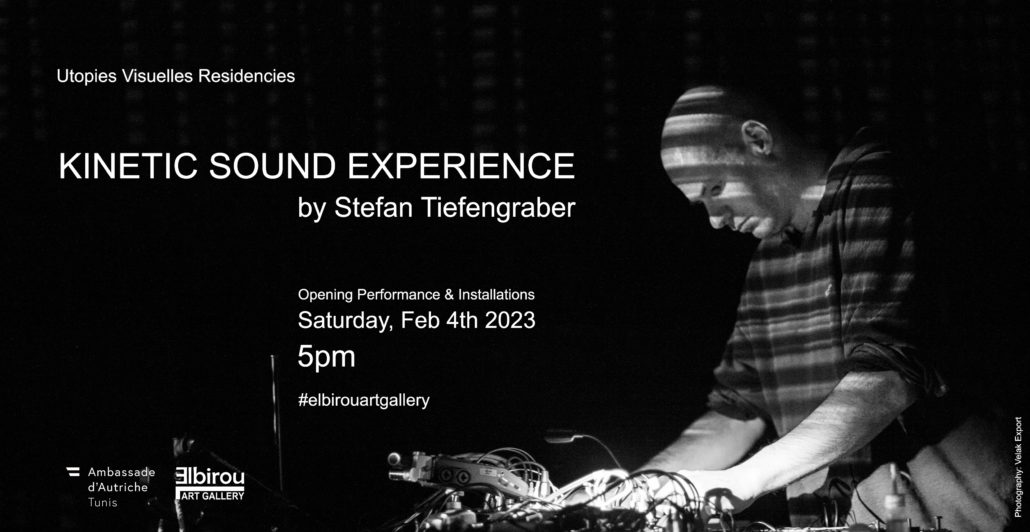 Kinetic Sound Experience by Stefan Tiefengraber 
Opening Exhibition & Performance
Saturday 04-02-2023 at 5pm
Stefan Tiefengraber is showing us the result of his residency at Elbirou Art Gallery
– three kinetic sound installations and an audio-video noise performance for the opening.
For his work Tiefengraber uses objects
– old obsolete mechanical instruments to measuring the water level of the river Danube in Austria as part of his installations.
He connects them with the theme of UTOPIES VISUELLES and adds objects from Sousse and sounds from in and around the building of the gallery where he spent the last ten days.